Sports Life Coaching Mental Health & Wellness Training & Certificate

Introducing the Sports Life Coaching Mental Health and Wellness Certificate. This course is a perfect primer for athletes, parents, coaches, and athletic administrators looking to become more psychologically-minded. Over the course of 12 modules, we cover a vast array of topics from how to identify symptoms of depression, anxiety, concussions, and eating disorders in athletes…and what to do about them…to practical advice on how to overcome common psychological challenges an athlete may face such as perfectionism, the yips, injury, and transition out of sport. The certificate course would be an excellent fit as a wellness component to a pre-season orientation program or as a refresher during the season to improve the health of athletes and to ignite the power of team. We look forward to supporting you to commit to peak performance and to become a better version of yourself on and off the field.
Join Dr. Mark Allen and Carlette Patterson to: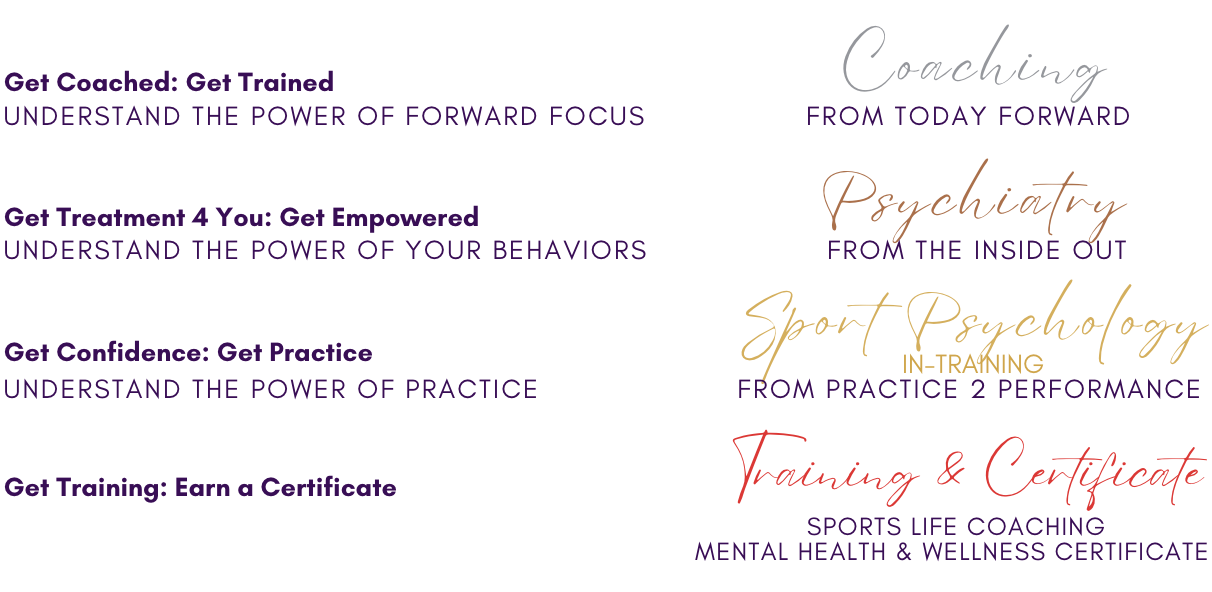 What You Will Learn As You Train 4 Peak Performance:

Eating Disorders in Sport
Performance Anxiety, the Yips, and Superstitions
Depression in Athletes
Athletic Identity, Injury, Retirement, and Transition Out of Sport
Substance Abuse in Athletes
Perfectionism
Loneliness
Fear
Social Media & Wellbeing
Confidence
Concussions
How to Get Help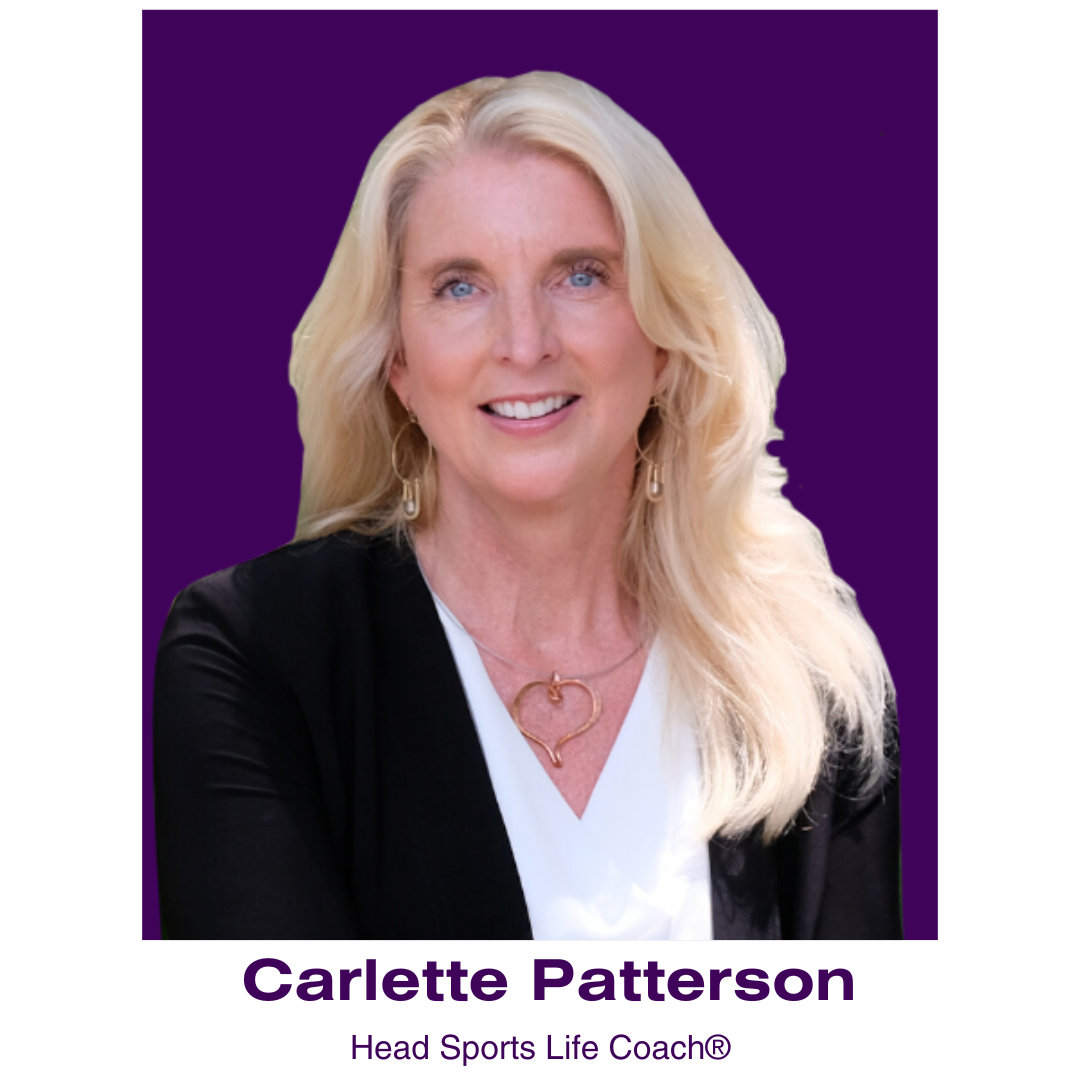 Carlette has 30+ years of senior leadership in professional and collegiate sports organizations with comprehensive experience in business, sports leadership, transition, and wellbeing. She is an internationally recognized Sports Life Coach, a professional speaker, and the CEO of Patterson Sports Ventures.
Carlette is committed to equipping people to win in their lives in three dimensions (3D) - Personally, Professionally, and Philanthropically. Three-Dimensional Coaching and Training creates high-performance results because it is driven by meaningful relationships, underpinned by character, and anchored in purpose.
The desired outcome of Carlette's work in 3D Coaching and Training is to achieve balance between personal wellbeing in our lives, professional legacy in our work, and philanthropical influence in our world.
3D Coaching and Training is the foundation for all of Carlette's work, which have been implemented in the US, New Zealand, and Australia, for thousands of professional and collegiate athletes, coaches, teams, corporations, and executives.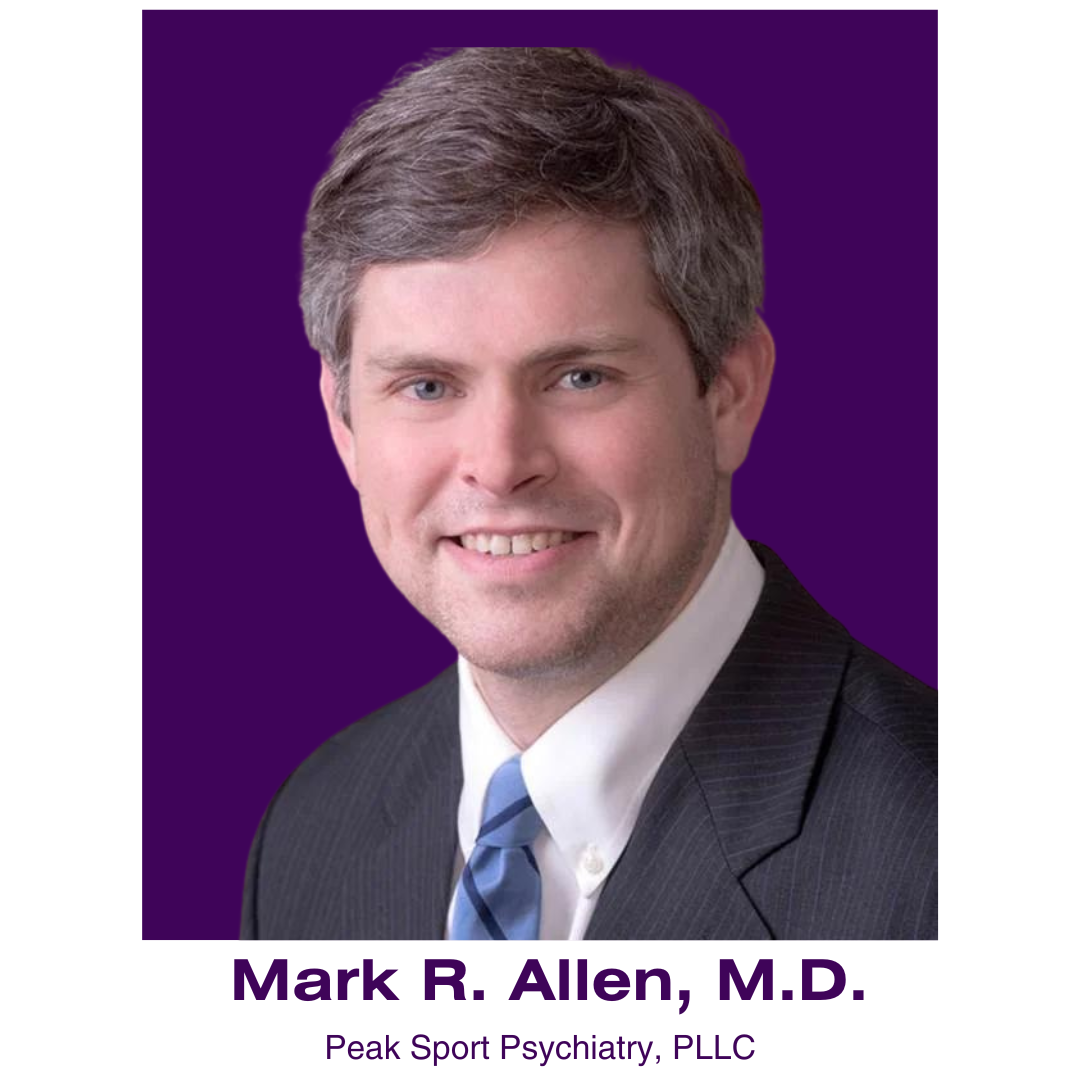 Dr. Allen is a child, adolescent, and adult psychiatrist who has been in practice since 2014. He completed medical school and general psychiatry residency at the University of Texas Health Science Center at San Antonio, a child psychiatry fellowship at New York-Presbyterian-Columbia & Cornell, and a post-fellowship year with the Canterbury District Health Board in Christchurch, New Zealand.
Dr. Allen currently resides in Denver, Colorado, and—in his spare time—he enjoys playing golf, hiking, and spending time with his wife, son, and fur-kids. He is a member of the American Academy of Child & Adolescent Psychiatry (AACAP), the International Association of Eating Disorder Professionals (IAEDP), and the International Society for Sports Psychiatry (ISSP).
Dr. Allen has extensive sport-specific training, having earned the International Olympic Committee's Diploma in Mental Health in Elite Sports and the FIFA Diploma in Football Medicine. In addition, he completed the ISSP's official sports psychiatry certification program.
Dr. Allen has experience working with Olympians, collegiate athletes, and those on elite club and high school teams. Aside from his office practice (Peak Sports Psychiatry, PLLC), he consults for professional organizations and remotely serves as the Division Chief of Child and Adolescent Mental Health Services for Regional Psychiatry/#SameHere Global Mental Health Movement.