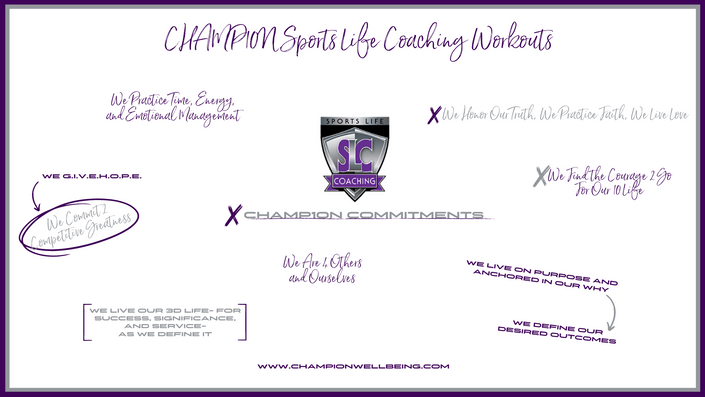 CHAMP10N Wellbeing 4 Competitive Greatness 4 College Teams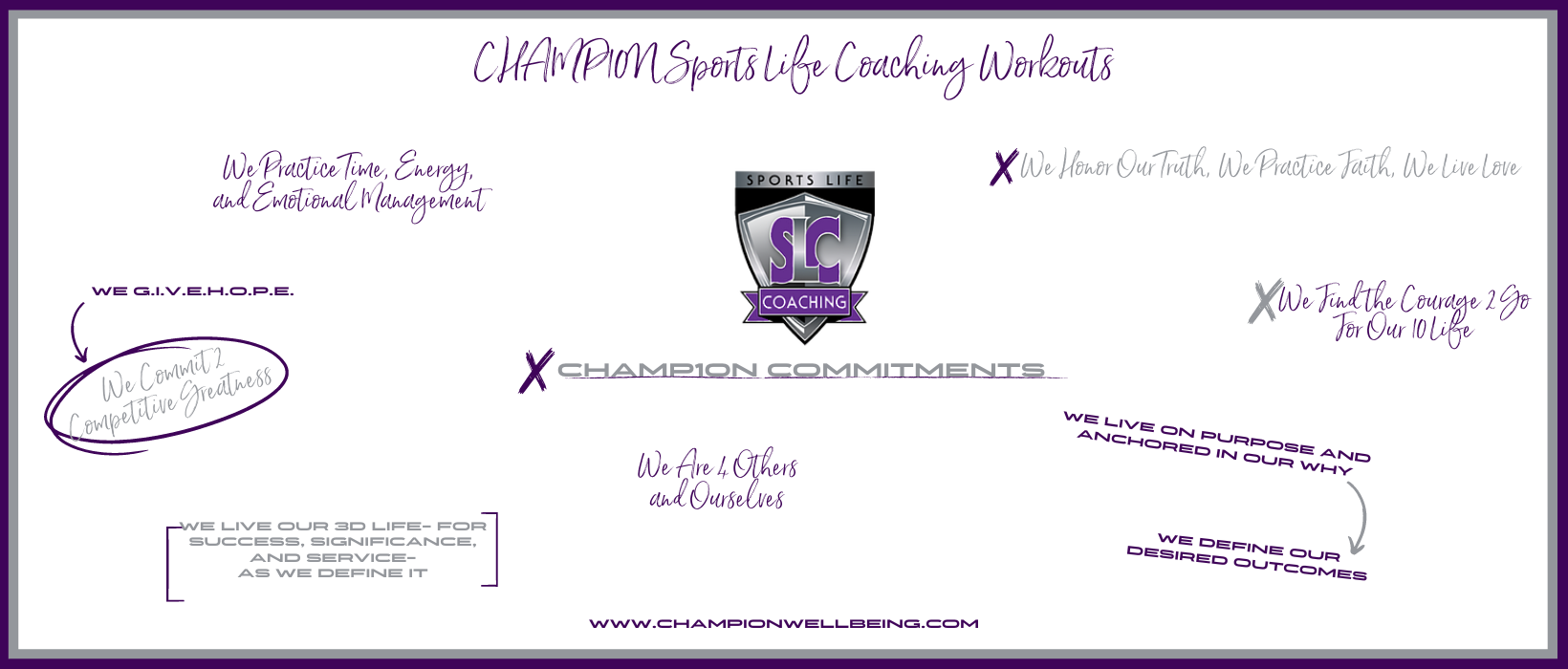 What is CHAMP10N Wellbeing?
CHAMP10N Wellbeing is a training 2 coach you 2 become a CHAMP10N 4 your wellbeing.
What is Competitive Greatness?

Competitive Greatness is the ability to be at your best when your best is needed. It is derived from the top block of legendary Coach John Wooden's Pyramid of Success.
To win in life, is to be competitively great for you, personally, professionally, and philanthropically.

How?
CHAMP10N Wellbeing coaches you through a training system that includes 10 CHAMP10N Wellbeing Intelligences.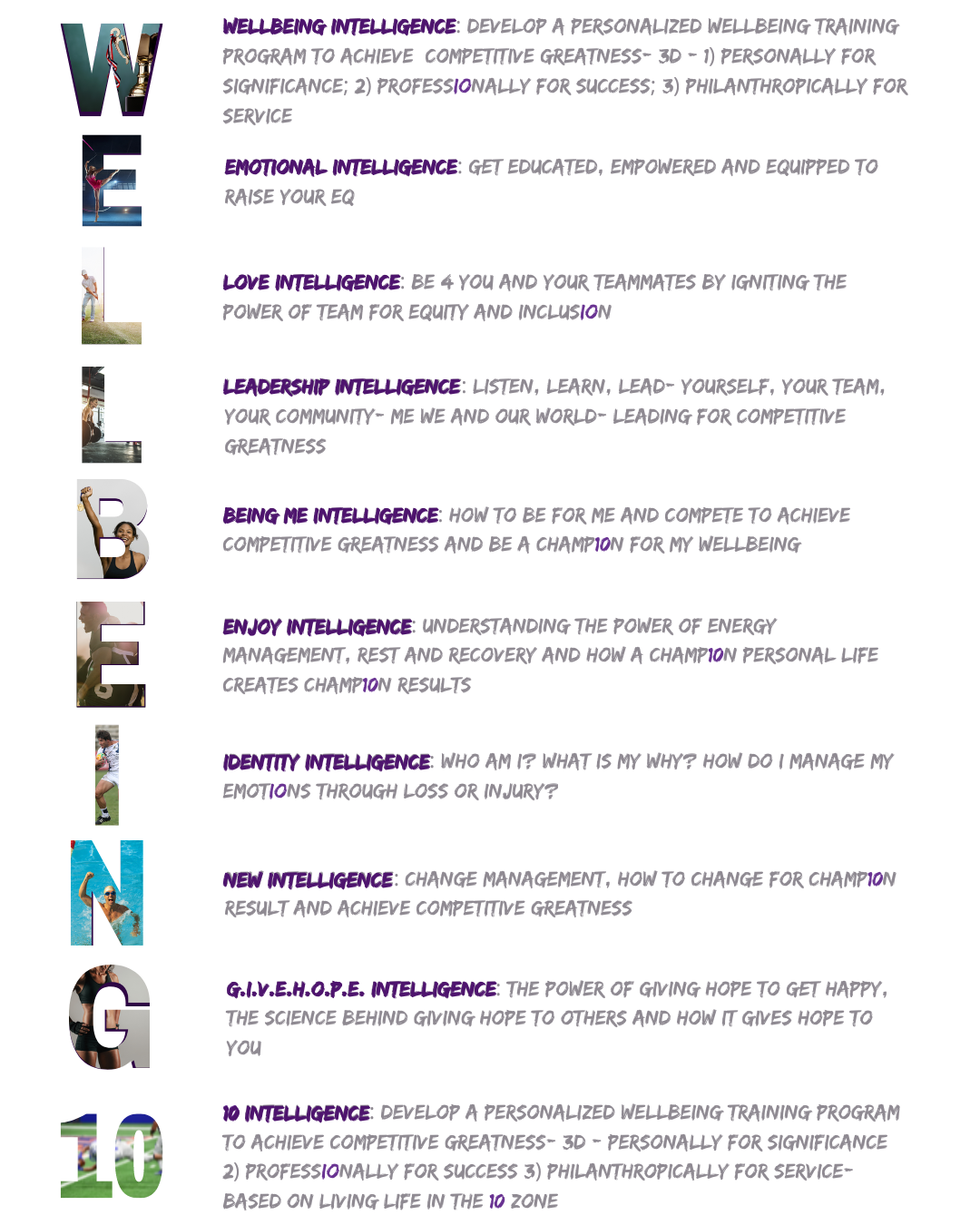 Why 10 Intelligences?

You and your life matter!
The 10 Intelligences are the MeQ Skills 4 CHAMP10N Wellbeing developed 4 you 2 discover what wellbeing means 2 you, design how you want to be a CHAMP10N 4 your wellbeing and develop your Game Plan 2 win your wellbeing.
Your Instructor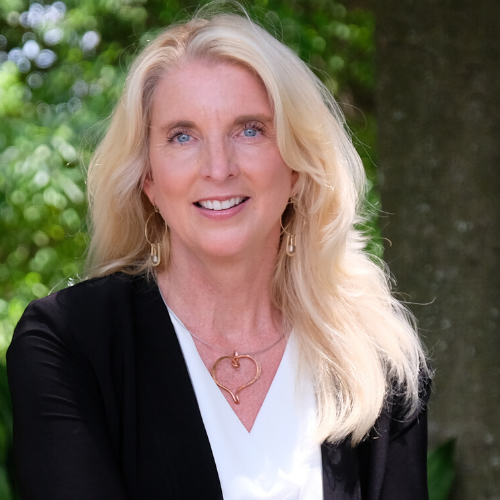 Carlette is the CEO of Patterson Sports Ventures and Creator of Personal, Professional, and Philanthropic Development Brands:
· CHAMP10N Sports Life Coaching and Certification®
· Champion Wellbeing®
· Chief Wellbeing Officers and Certification®
· MeQ®
· Life Training Academy
· Sports Philanthropy League©
Carlette's background, expertise, and experience have all been in the world of sports. She was a college athlete, a national-ranked swim coach, created and sold a wellness company, worked for the National Football League (NFL), the NBA Developmental League, founded a non-profit – Y.E.S. (You Equal Success), and after being trained by Martha Beck, number one Life Coach in America, Carlette created CHAMP10N Sports Life Coaching and Certification®.
Carlette draws on her personal challenges and triumphs combined with 30+ years of senior leadership in professional, collegiate, and amateur sports organizations to ignite purpose and passion to create Championship Change in three dimensions (3D): Professional = Success; Personal = Significance; Philanthropic = Service of our lives.
Course Curriculum
INTRODUCT10N
Available in days
days after you enroll
Calendar Pages 1 & 2
Available in days
days after you enroll
The Power of 3D: Pages 3 & 4
Available in days
days after you enroll